27.01.2020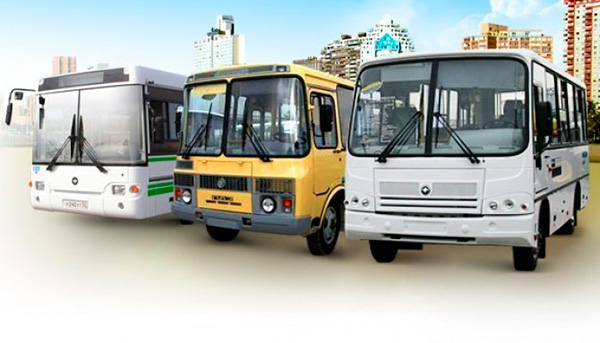 According to the analytical agency AUTOSTAT, in 2019 the market of new buses in Russia reached 13.8 thousand units, which is 6.3% higher than a year before. According to agency experts, this market has been growing for the fourth year in a row.
In the brand structure, the domestic "PAZ" holds the leadership. Its share in the total volume was 58%, which corresponds to 8,049 units (+ 5.9%). The second place in the ranking, despite a decrease of 4.5%, was occupied by LIAZ. For 12 months of the previous year, 1,610 buses of this brand were sold in our country. NEFAZ finished the TOP-three of leaders with 1,053 units (+ 36.6%).
In addition to them, the TOP-5 of the most popular bus brands also included the Chinese Yutong (590 units; + 15.2%) and the Belarusian MAZ (466 units; -26.8%). In the model rating of the bus market in Russia, the first three lines are occupied by representatives of the Pavlovsk bus plant. The leader is a high-floor small-class bus PAZ-3205 (3,604 units; -4%). Small-class bus PAZ-3204 is the second one (2,700 units; + 6.6%). The third one was the middle-class bus PAZ-4234 (1,193 units; + 39.5%).
The low-floor NEFAZ-5299 (1,053 units; + 36.6%) and LIAZ-5292 (718 units; -0.1%) were in the to-5. The remaining models sold less than 400 units. Experts of the analytical agency AUTOSTAT also noted that in December of 2019 the Russian market of new buses fell by 0.7% to 1,748 units.